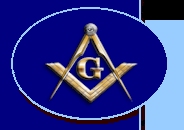 Amity Masonic Lodge No. 4 F.& A.M.
175 Main St., Silver City, NV 89428
Mailing Address: P.O. Box 11332, Reno, NV. 89510-1332

Douglas Robert Boyd, PM, Secretary Emeritus, Trustee - Amity Lodge #4 F. & A. M....
Douglas Robert Boyd, known to friends and family as "Doug", passed away on
December 2, 2017 at the age of 86.

Doug was born in Los Angeles, California on January 23, 1931 and moved to the Reno/Sparks area in 1941. He began his work career at the Greyhound Corporation, then went to work for Nevada Wholesale Lumber Company. He also worked for the Charles McMurray Company as their wholesale hardware salesman for 28 years until his retirement.

Doug served in the Army Reserve from 1951 to 1953.

A long-time member of the Amity Lodge #4 F.& A.M., Doug served as Master and Secretary for many years, and was given the honor of Secretary Emeritus. He was also a member of the Kerak Shrine and was a 32nd degree Scottish Rite Mason for over 50 years.

Doug enjoyed many activities including golfing, raking leaves, and spending his weekends relaxing with friends and family at Lake Tahoe. Nothing made him happier than watching his beloved Green Bay Packers.

Doug is survived by his wife of 54 years, Janice (Phelps), daughters Laurel (Larry) DeVincenzi, Dawn (Tom) Connolly, Katharine Boyd (Jérémie), Nancy Boyd, brother William Boyd, grandchildren Anthony DeVincenzi, Loren DeVincenzi, Serafina DeVincenzi, Sean Connolly, Patrick Connolly, and several nieces and nephews.

He is preceded in death by his parents, Edward and Mildred Boyd, brothers Edward Boyd Jr. and John Boyd, and daughter Kelly Miles.

Per his request, there will be no funeral services. A celebration of life will follow at a later date.

In lieu of flowers, memorial donations can be made to Amity Lodge #4, building fund, P.O. Box 11332 Reno, NV 89510-1332.

The family would like to thank the staff at the Sierra Ridge Wellness Center for the wonderful care Doug received during his stay there, and to the incredible team at St. Mary's Regional Medical Center who took such good care of him.

Copyright Ó 2010-2016,Designed & Hosted by MasonicPages.com A Division of Absolute Solutions, Inc.