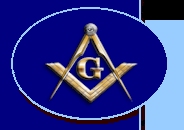 Amity Masonic Lodge No. 4 F.& A.M.
175 Main St., Silver City, NV 89428
Mailing Address: P.O. Box 11332, Reno, NV. 89510-1332

Paul James Keife, PM Amity Lodge #4 1974...
Paul James Keife Obituary Jan 23, 1929-April 1,2019

Paul James Keife has passed away in Reno, NV on Monday April 1, 2019 surrounded by his Family: Anne Showalter, his grandson, Kevin Southard, and his wife, Valerie Keife. Paul struggled with heart , lung and back issues for several years. His body gave out at the ripe old age of 90.
Paul entered this world during the depression 1929, on 23 of January to Mr Paul James Keife SR and Hazel Biggs in Gerry Indiana. His mother and father and sister , Marjorie, soon relocated to Escondido, California. Pauls father passed away there when Paul was barely six years old His mother and sister, Marjorie, raised him. I heard he was a handful hitching rides on a streetcar bumpers and wandering neighborhoods that would chill the soul. Later Paul built his mother a home. He worked in factories to help support the three of them.
Uncle Sam drafted him into the Korean War in 1953 He was stationed in Alaska. Paul volunteered to put in an Asphalt plant for the military aircraft. With only a ďHow toÖĒ book that the army gave him and his ingenuity HE built the plant.
After an honorable discharge he went back to southern Calif where he married his first wife, Betty Keife and started a business working on housing tracks.
The smog in LA hoisted him over the mountains where blue skis prevailed: Reno, Nevada. Plumbing Apprentice school was available and he Flourished in this new trade. He and his wife and son, Brad Keife, moved into a warehouse near the Truckee river on a wing and a prayer, very primitive but slowly Paul finished their home with a toilet and kitchen in the evenings. In 1956 Pauls plumbing got the permits. He was the owner, manager, bidder, laborer and supply man. Now Paulís Plumbing, yellow trucks are parked across Reno and Sparks.
This remarkable man was an avid fisherman, trekker and hunter. He crossed the Sierras and its sweeping valley. Fish were mortified at his presence. Even the peacock bass of Brazil shook in their scales.
In the 1970s he joined the Silver City Masons in Nevada and gained great friends and business associates. He became Master of the Lodge and his love for the men and brotherhood is why he requested their masonic funeral.
In the 1970s Paul purchased 9 acres in Wadsworth NV along the Truckee River to follow his dream to fashion a Mobile Hone Park for retirees with immaculate lawns and trees and flowers. During this time Paul found an abandoned train with a passanger car and caboose which his creative genius converted into his interesting home for himself and family. It was situated near the 9 aceres where the Mobile home would soon be. He was again he was the sole proprietor and engineer. Lots of hard work, itís there in Wadsworth today. While constructing Wadsworth Mobile Home Park he married Valerie Barrette, teacher at Wooster High School in Reno with 2 children,: Scott Barrette, and Anne Showalter. Both love and respect Paul as their dad.
Paul and Valerie were married 40 years ago and had many adventures: saving the Redwoods in Chili , touring Europe, fishing rivers and lakes in our stunning Sierras, hiking Yosemite, northern redwoods, tramping the ghost towns and mines in Nevada They have stayed side by side during all of Paulís physical hardships.
Brad Keife took over Paulís Plumbing when Paul started Wadsworth Mobile Home Park. He lives in Washoe Valley. Mike Keife took over Paulís Plumbing after Brad. So it is still in the family and servicing the community. Paul leaves behind 15 wonderful grandchildren.
Paul was a remarkable man personally, financially and in business. He started a business that his son and grandson are still profiting and even some of his great grandsons, Dillon and Spencer, are now working at Paulís Plumbing. He gave his son, Scott and daughter, Anne help, advice and companionship for 40 years. They appreciate and love him. God bless you, Paul. You will be missed.

Copyright© 2010-2018,Designed & Hosted by MasonicPages.com and On The Square Business Directory A Division of Absolute Solutions, Inc.