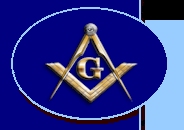 Amity Masonic Lodge No. 4 F.& A.M.
175 Main St., Silver City, NV 89428
Mailing Address: P.O. Box 11332, Reno, NV. 89510-1332

Brethren,
On the 27th of May, at Dayton High School, it was my pleasure to present this year's $1000 Masonic Scholarship Award to Steven Middleton. After the ceremony, Brothers Chuck Sewchok, PM Bob Ely, and myself extended a hardy congratulations to Steven and his parents. It was nice to see how much Steven and his parents appreciated the honor. Steven will be attending Arizona State, and desires to become an Airline Pilot.
The Scholarship funds will be forwarded to Arizona State, to be used to meet school expenses.
Copyright© 2010-2018,Designed & Hosted by MasonicPages.com and On The Square Business Directory A Division of Absolute Solutions, Inc.