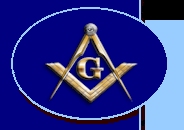 Amity Masonic Lodge No. 4 F.& A.M.
175 Main St., Silver City, NV 89428
Mailing Address: P.O. Box 11332, Reno, NV. 89510-1332

Regular Stated Meeting
When: Thursday 05 December 2019
Dinner: 6:00 PM
Meeting: 7:00 PM


Amity Lodge #4, Installation of 2020 Officers
When: Saturday 14 December 2019
Where: Amity Lodge #4, Silver City, NV
Lodge Door Open at 2:30 PM
Installation Ceremony at 3:00 PM

Installation Dinner at Gold Dust West in Carson City, NV
Seating at 5:30 PM, with Grand Buffet Dinner at 6:00 PM
Cost of Dinner will be $37.50 per person. Please send your RSVP and monies to our Amity Lodge #4 Post Office Box.
Please pay by 05 December 2019 Regularly Stated Meeting.


Copyright© 2010-2018,Designed & Hosted by MasonicPages.com and On The Square Business Directory A Division of Absolute Solutions, Inc.