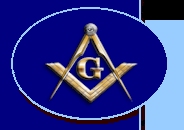 Amity Masonic Lodge No. 4 F.& A.M.
175 Main St., Silver City, NV 89428
Mailing Address: P.O. Box 11332, Reno, NV. 89510-1332

Thursday
22 February 2018


All Officer practice for upcoming GMOV. Start time is 6:00 PM.


Thursday
01 March 2018


Regularly Stated meeting Amity Lodge #4 F. & A. M.
Grand Master Official Visit (GMOV)
Dinner: 6:00 P.M. (Hosted by IORG Sparks #3)
Meeting: 7:00 P.M.


Saturday
10 March 2018


Casino Night Fund Raiser for Valdo A Sei Chapter DeMolay
Time: 7:00 PM
Place:
Kerak Shrine
4935 Energy Way
Reno, NV

Tickets: $25 per person can be purchase on line at:
goo.gl/CZB3vW



Saturday
16 June 2018


Annual Amity Lodge #4 FUN NITE
Mark your calendar for this our only Amity Lodge #4 Fund Raiser of the year.
More information to follow...keep watching this site.



Copyright Ó 2010-2016,Designed & Hosted by MasonicPages.com A Division of Absolute Solutions, Inc.